Letting the Air Out of Orthodontic Treatment of Sleep Disordered Breathing in Patients with Down Syndrome
Speaker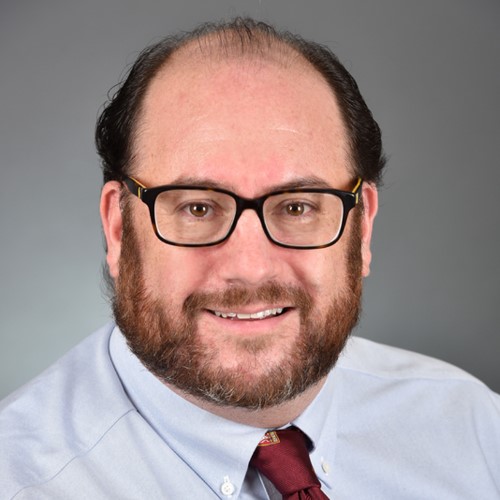 Marc Ackerman, DMD, MBA, FACD
Dr. Marc Ackerman specializes in the orthodontic treatment of children with dentofacial deformity, intellectual and physical disabilities and sleep disordered breathing. He received his DMD from the University of Pennsylvania School of Dental medicine in 1998 and his certificate in Orthodontics from the University of Rochester-Eastman Dental Center in 2000. Dr. Ackerman later completed his MBA in Executive Leadership at Jacksonville University Davis College of Business in 2009.  He also completed his Fellowship in Medical Ethics at Harvard Medical School in 2014. Dr. Ackerman is the Director of Orthodontics at Boston Children's Hospital and teaches medical students at Harvard Medical School and dental students/residents from Harvard School of Dental Medicine. Dr. Ackerman is also an adjunct assistant professor of oral medicine at the University of Pennsylvania School of Dental Medicine. He founded the American Teledentistry Association in 2017 and has served as its Executive Director. Dr. Ackerman serves on the advisory boards of several teledentistry companies including Holland Healthcare and Digibite.

Disclosure: Dr. Ackerman is an independent contractor with SmileDirectClub, LLC.

Course Description
Sleep disordered breathing is a common finding in children and adolescents with Down Syndrome. A multidisciplinary medical and dental approach to the treatment of these patients is required. This lecture will discuss diagnostic methodologies for sleep disordered breathing and highlight the types of interventions by medicine and dentistry. Strategies for evidence based decision-making will be presented and popular orthodontic interventions will be examined.
Educational Objectives
Participants will learn how sleep disordered breathing is diagnosed in patients with sleep disordered breathing.
Participants will be exposed to different treatment modalities for sleep disordered breathing in these patients.
Participants will understand evidence based decision-making as it relates to selecting treatment approaches.

Contact
PDMContinuingEd@dental.upenn.edu
Welcome! You are visiting the new eLearning platform for Penn Dental Medicine's online classroom. The portal will be your one-stop shop to register, join and track your continuing education courses and credits. If you have not already created an account, you will be required to register as a new user via PennPath in order to register for this lecture. How to get started »
Note: For alumni, faculty, students and staff who have a PennKey account, you will still need to create a PennPath account.