Oral Health: An Evidence and Data-Driven Approach to Achieve Better Health, Equity, and Fiscal Responsibility (LIVE ONLY)
Speaker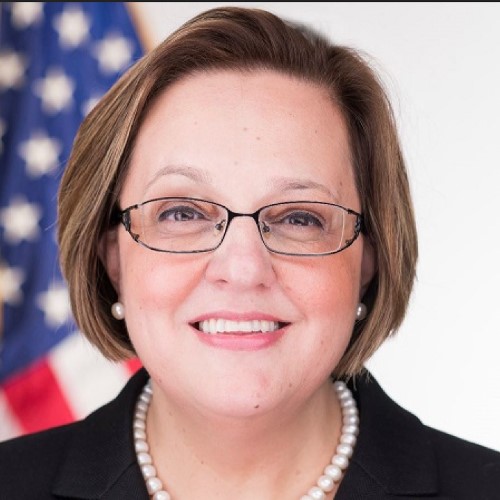 Natalia I. Chalmers DDS, MHSc, PhD
**This program is live stream only and will not be recorded**
Dr. Natalia Chalmers holds a Master's degree in Clinical Research from Duke Medical University and a Certificate in Drug Development and Regulatory Science from the University of California San Francisco School of Pharmacy. Her research has translated into action, improving oral care and advocating for the role health policy can play across the lifespan—particularly when it embraces dental well-being as a facet of care for the whole person.

Dr. Chalmers completed her Doctor of Dental Surgery degree at the Faculty of Dental Medicine of the Medical University of Sofia, a residency in pediatric dentistry at the University of Maryland School of Dentistry, and a Ph.D. in oral microbiology from the Graduate Partnerships Program of the University of Maryland School of Dentistry and the National Institute for Dental and Craniofacial Research at the National Institutes of Health, Post-doctoral Fellowship at the Forsyth Institute/Harvard School of Dental Medicine, and Clinical Research Fellowship at the National Institute for Dental and Craniofacial Research, National Institutes of Health (NIDCR/NIH).

Dr. Chalmers is a board-certified pediatric dentist, oral health policy expert, and public health advocate who brings more than 20 years of clinical, research, industry, and regulatory experience to CMS as Chief Dental Officer. Previously, Dr. Chalmers served as a Dental Officer at the US Food and Drug Administration.
Disclosure: Dr. Chalmers has no relevant financial relationships to disclose.


Course Description
Dr. Chalmers will share the CMS vision and discuss the implications of the COVID-19 pandemic on the use of dental care, as well as future oral health challenges and opportunities.
Educational Objectives
Discuss the trends in access to dental care
Describe the science of oral-systemic interrelationship
Describe the impact of the COVID 19 pandemic on Medicaid/CHIP dental services utilization
Contact
For information, please contact Penn Dental Medicine Continuing Dental Education at:
PDMContinuingEd@dental.upenn.edu
Welcome! You are visiting the new eLearning platform for Penn Dental Medicine's online classroom. The portal will be your one-stop shop to register, join and track your continuing education courses and credits. If you have not already created an account, you will be required to register as a new user via PennPath in order to register for this lecture. How to get started »
Note: For alumni, faculty, students and staff who have a PennKey account, you will still need to create a PennPath account.