Roots of Wisdom: Interview with Dr. Marko Vujicic
Speaker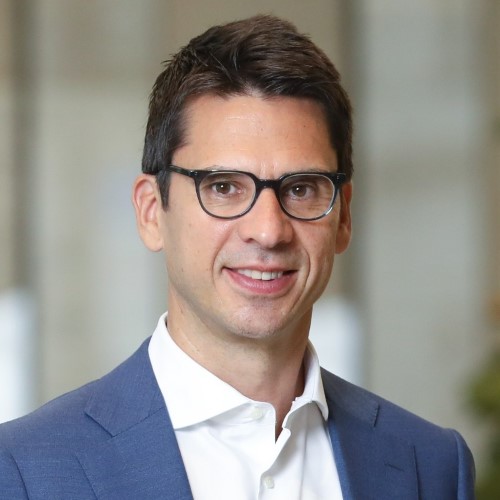 Marko Vujicic, PhD currently serves as Chief Economist and Vice President of the Health Policy Institute at the American Dental Association. Previously, he was Senior Economist with The World Bank in Washington, D.C. where he focused on health systems reform in developing countries and directed the global health workforce policy program. He was also a Health Economist with the World Health Organization in Geneva, Switzerland. In all of these roles, Dr. Vujicic led large-scale strategic initiatives focused on bringing cutting edge data and research to specific health policy challenges.  
Dr. Vujicic has published extensively in peer-reviewed journals such as Health Affairs, The New England Journal of Medicine, JAMA, Health Services Research, Health Economics, Social Science and Medicine, and Medical Care. He is also the lead author of the book, Working in Health, which examines health workforce challenges globally and has written several book chapters on health care policy issues. His team's work has been cited by CNN, New York Times, NBC News, CNBC, Washington Post, Wall Street Journal, PBS NOVA, and The Atlantic. He has been invited to provide testimony to federal and state legislative committees.
Dr. Vujicic holds several academic appointments. He is affiliate faculty at the Center for Health and the Social Sciences, University of Chicago as well as the Center for Health Services and Policy Research at the University of British Columbia. He is an adjunct professor at the University of Toronto and a visiting assistant professor at Tufts University.
Dr. Vujicic obtained his PhD in Economics from the University of British Columbia and a Bachelor's degree in Business from McGill University in Montreal.

Disclosure: Dr. Vujicic has no relevant financial relationships to disclose.
Course Description
The Roots of Wisdom conversation series aims to bring together influential global leaders to answer and discuss thought-provoking questions and share their population and public health experience and knowledge. Questions are submitted in advance by a global community who have previously attended sessions of our Lecture Series.
Educational Objectives
Understand population and public health approaches to oral health
Understand oral health within the concept of general health
Understand the importance of incorporating oral health policies within all health policies
Understand how to bring oral health to all
This program is presented by
Contact
For information, please contact Penn Dental Medicine Continuing Dental Education at:
PDMContinuingEd@dental.upenn.edu
Welcome! You are visiting the new eLearning platform for Penn Dental Medicine's online classroom. The portal will be your one-stop shop to register, join and track your continuing education courses and credits. If you have not already created an account, you will be required to register as a new user via PennPath in order to register for this lecture. How to get started »
Note: For alumni, faculty, students and staff who have a PennKey account, you will still need to create a PennPath account.