Mobile Dentistry
Speaker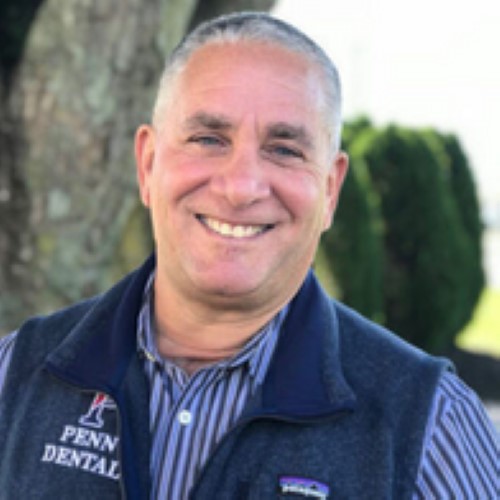 Dr. Dunoff is Clinical Assistant Professor of Restorative Dentistry at the University of Pennsylvania School of Dental Medicine. Dr. Dunoff is a graduate from the University of Pennsylvania School of Dental Medicine, and completed a General Practice Residency Program at the Virtua Health System in Camden, New Jersey. Licensed to practice Dentistry in the State of New Jersey, Ohio, Michigan, Maryland, Virginia, New York and the Commonwealth of Pennsylvania, Dr. Dunoff currently have a dental practice in Swedesboro, New Jersey.

Keith Dunoff is a member of many professional organizations including the American Dental Association, New Jersey Dental Association, American Society for Geriatric Dentistry, Special Care Dentistry Association, and the Academy of General Dentistry. He has hospital affiliations at Our Lady of Lourdes Medical Center and Virtua Health System. He has a clinical appointment as Associate Professor at the University of Pennsylvania School of Dental Medicine where he teaches restorative dentistry weekly. He has been a consultant to the insurance industry with Bravo-ElderHealth Plans and United HealthCare and currently is dental consultant to many long term-care and assisted living nursing facilities as well as correctional care settings.

Concurrently with the start-up of his private practice, Dr. Dunoff started a mobile dental service that provided on-site care to well over one hundred and fifty skilled nursing facilities in New Jersey and Pennsylvania. His experience with the development of a provider network for the staffing of this mobile service has given him a tremendous ability to manage multiple practice locations with multiple providers.

When not treating patients, or providing consulting services, Dr. Dunoff travels to see his three daughters residing in NYC. He enjoys bicycling for both the physical exercise and charity fundraising.
Disclosure: Dr. Dunoff has no relevant financial relationships to disclose.

Course Description
Alternative to "bricks and mortar" practice settings.
Educational Objectives
Understand alternative practice models

Learn about Alternative practice settings and patient populations

Learn about Portable and transportable dental equipment

Understand the use of Adjunctive therapy devices for special needs populations

Documentation and referrals within skilled nursing settings

Patient Billing and compensation arrangements for alternative practice settings



Contact
PDMContinuingEd@dental.upenn.edu
Welcome! You are visiting the new eLearning platform for Penn Dental Medicine's online classroom. The portal will be your one-stop shop to register, join and track your continuing education courses and credits. If you have not already created an account, you will be required to register as a new user via PennPath in order to register for this lecture. How to get started »
Note: For alumni, faculty, students and staff who have a PennKey account, you will still need to create a PennPath account.