THINK TANK: Public Voices in Global Oral Health: A Call to Action!
Speaker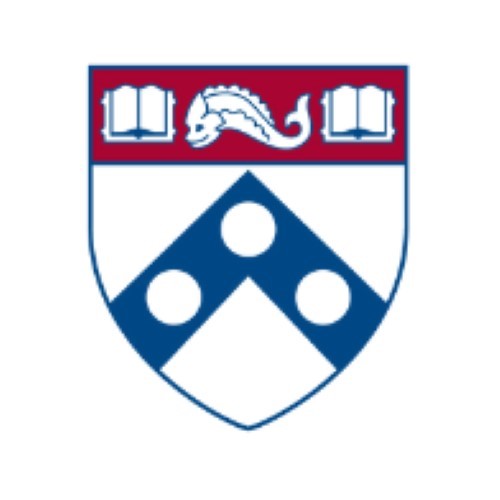 SPEAKERS
Peter Mossey is Head of Orthodontics and Associate Dean for Internationalization at University of Dundee Dental School. He is the Chair of the Global Task Force for Craniofacial Anomalies and was Director of a WHO Collaborating Centre for Craniofacial Anomalies between 2004 and 2018. He served on the FDI Vision 2030 group, Chairs the FDI World Dental Federation project which has just created oral health and dental care guidelines and training programs for community dentists, cleft teams and families affected by cleft worldwide. He is past President of the IADR Global Oral Health Inequalities Research Network (GOHIRN), Chaired the IADR Science Information Committee and was awarded the IADR Distinguished Scientist Award for Craniofacial Biology in June 2022.
Mary Backley is Chief Executive Officer of the Maryland Dental Action Coalition (MDAC). She brings over twenty years of nonprofit leadership experience to MDAC, with recognized expertise in strengthening organization infrastructure, financial health, and productivity. 
Her passion for nonprofit work and improving the lives of others is evident through her extensive experience in senior leadership positions. One of her many roles includes Vice President for Finance and Administration at Grantmakers In Health, where she is widely credited for growing its financial base of support through the successful development and implementation of multiple initiatives. She also served as the Director of Operations and Public Relations at a national organization dedicated to serving veterans and their families. In this role, she regularly engaged with high-level representatives from various U.S. Government agencies, such as Department of State and U.S. Congress, to discuss policy issues.
Ms. Backley has earned multiple awards and recognitions from organizations for her service, leadership, and commitment, including Grantmakers In Health, National Human Rights Committee, and Department of Veterans Affairs. She holds a BA from Trinity College, Washington, D.C.
Dr. Hyewon Lee is the Chair of the World Federation of Public Health Associations (WFPHA) Oral Health Workgroup, which collaborates with national public health associations and other WFPHA workgroups to promote oral health as integral part of primary health care. In addition, she works as an assistant professor at Seoul National University, focusing on care models and policy analysis and development for maternal and child oral health as a board-certified pediatric dentist and health service researcher. Hyewon previously worked as an associate clinical professor at the Mount Sinai Hospital, New York, for pregnant teens and teen mothers. She also served as a public health officer at the U.S. Department of Health on national oral health programs, oral health outcomes measures, and a national guideline for oral health during pregnancy. Hyewon graduated from the Harvard School of Dental Medicine and completed her master's and doctoral degrees in public health at the Johns Hopkins School of Public Health, focusing on health policy and management.

Dr. Manu Mathur is a Dental Surgeon with a PhD in Epidemiology and Population Health from University College London and a Masters in Public Health with specialization in Epidemiology. He is currently working as Head: Health Policy and Additional Professor at Public Health Foundation of India (PHFI), New Delhi and as Senior Lecturer in Dental Public Health at University of Liverpool (UK). He has been a recipient of the prestigious Fogarty International Clinical Research Scholarship for the year 2010-11, a Wellcome Trust scholarship for his doctoral studies and another Wellcome Trust Mid-Career Fellowship to undertake work on psychosocial determinants of oral health inequalities in India. He is a Commissioner on the recently constituted Lancet Commission on Global Oral Health and is the Vice President of the Global Oral Health Inequalities Research Network of International Association for Dental Research. He has more than a 100 publications in leading international journals to his name and is the author on various book chapters. His areas of expertise lies in Advanced Epidemiologic Methods, Operations and Health Systems and Policy Research and Health Promotion. He has been the principal investigator on many projects funded by Government of India, WHO, BMGF, USAID and NIH in the past and is currently leading large scale projects from MRC UK, Global Bridges Consortium and Government of India.
Disclosures: The speakers have no relevant financial relationships to disclose. 
Course Description
This webinar aims to explore this crucial aspect of public and civil participation further – who are actors, public voices, non-state actors or concerned advocates in oral health? Why would their involvement in a public discourse matter and possibly make a difference? How could such involvement be facilitated and strengthened?
Educational Objectives
Understand how listening to the patient public voice can influence a policy change.

Understand how to engage patient support groups around a particular health problem.

Understand what figures outside of the dental community think of the dental profession, dentists, and the subject of oral health.


This program is presented by
Contact
PDMContinuingEd@dental.upenn.edu
Welcome! You are visiting the new eLearning platform for Penn Dental Medicine's online classroom. The portal will be your one-stop shop to register, join and track your continuing education courses and credits. If you have not already created an account, you will be required to register as a new user via PennPath in order to register for this lecture. How to get started »
Note: For alumni, faculty, students and staff who have a PennKey account, you will still need to create a PennPath account.