Integrative Global Oral Health Lecture Series
Speaker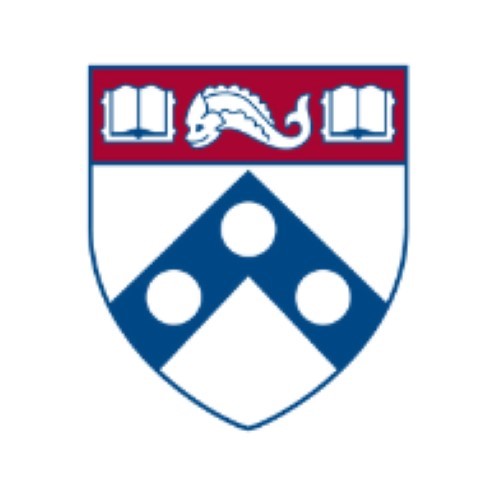 This multi-part series of lectures by experts associated with the World Health Organization, the American Dental Association, FDI World Dental Federation and other thought leaders has been organized to launch the new Center for Integrative Global Oral Health.

INAUGURAL LECTURE
Richard G. Watt, PhD, Professor in Dental Public Health, University College of London
"Time for Action on Global Oral Health"
Michael Glick, DMD, Professor and Director, Center for Integrative Global Oral Health University of Pennsylvania, School of Dental Medicine
"Integrative Oral Health. Can We Afford Not To?"
Habib Benzian, DDS, MScDPH, PhD, Research Professor, Department of Epidemiology & Health Promotion, College of Dentistry, New York University, and Co-Director of the WHO Collaborating Center for Quality Improvement & Evidence-based Dentistry.
"Changing Attitude and Altitude to Achieve Universal Oral Health Equity"
Alonso Carrasco-Labra, DDS, MSc, PhD, Senior Director, Department of Evidence Synthesis & Translation Research, American Dental Association Science & Research Institute, ADASRI
"Emergence of a Global Evidence Ecosystem for Oral Health"
Lois K. Cohen, PhD, Consultant and Paul G. Rogers Ambassador for Global Health Research
"A Conversation with Lois K. Cohen"
Caswell A. Evans, DDS, MPH, Emeritus Professor, University of Illinois at Chicago, College of Dentistry and School of Public Health
"Race, Racism and Oral Health"
Scott Burris, JD, Director, Center for Public Health Law Research
Temple University
"Legal Epidemiology Is Key to Addressing the Social Determinants of Health"
Manu Raj Mathur, MPH, PhD, Senior Research Scientist and Associate Professor, The Public Health Foundation of India (PHFI)
"Universal Oral Health Coverage: A Pipe Dream or a Development Imperative"
Katie Dain, Chief Executive Officer, NCD Alliance
"The Global Response to Noncommunicable Diseases (NCDs) and Oral Health: the Common Ground and Opportunities for Collaboration"
Stefan Listl, DMD, MSc, PhD, Full Professor, Radboud, University Medical Center
"Harnessing Citizen Values for Oral Health Systems Improvement"
Hugh Silk, MD, MPH, FAAFP, Professor, University of Massachusetts Medical School
"Improving Medical-Dental Integration – Educationally, Professionally, Clinically: A Physician-Educator's Perspective"
Hiroshi Ogawa, DDS MDSc PhD, Head and Professor, Graduate School of Medical and Dental Sciences, Niigata University
"Oral Health Promotion for Older People ~Towards Healthy Ageing~"
Georgios Tsakos, DDS, MSc, PhD, FFPH, Professor in Dental Public Health, University College of London
"Oral Health in Ageing Societies: What Can Epidemiology and Public Health Offer?"
John N. Lavis, MD, PhD, Director, McMaster Health Forum, McMaster University
"Lessons Learned from Supporting 'Learning Health Systems' and Evidence-Informed Policymaking"
Carol Guarnizo-Herreño, DDS, MSc, PhD, Public-Health Dentist, National University of Colombia
"Political Determinants of Oral Health"
Bryan C. Cole Smith, EdM, Program Coordinator, University of Pennsylvania School of Dental Medicine
"One Patient's Perspective"
Luisa N. Borrell, DDS, PhD, Distinguished Professor at the Department of Epidemiology and Biostatistics, Graduate School of Public Health and Health Policy, City University of New York (CUNY)
"The Use of Race and Ethnicity in Oral Health Research"
Victor M. Montori, MD, Professor of Medicine, Mayo Clinic
"On Care"
Lisa Schwartz, PhD, Arnold L. Johnson Chair in Health Care Ethics, Department of Health Research Methods, Evidence & Impact (formerly Clinical Epidemiology and Biostatistics, McMaster University
"Dentistry, Oral Health & Humanitarian Health Ethics"
Rodrigo Giacaman, DDS, PhD., Dean and Full Professor, Faculty of Dentistry, University of Talca, Chile
"Geriatric Dentistry; Clinical, Community and Political Implications"
Robert Weyant, MS, DMD, DrPH, Associate Dean for Public Health and professor and chair of the Department of Dental Public Health at the University of Pittsburgh School of Dental Medicine
"How to Make an Impact With Your Research: An Editor's Wish List"

Course Description
The Integrative Global Oral Health Series aims to unite health researchers, educators and practitioners at the University of Pennsylvania and beyond in seeking creative solutions to address unmet oral health needs related to the worldwide prevalence of caries, periodontal disease, oral cancer and craniofacial deformity which impacts more than 3 billion people annually.
Educational Objectives
The social determinants of oral health inequalities
The state of global oral health
Alternative models to deliver oral health services to enhance population health
FDI Vision 2030 – a view of contemporary global oral health priorities from the World Dental Federation
Challenges of the global oral health workforce
Population-wide approaches to the prevention of dental caries and oral cancer

Contact
PDMContinuingEd@dental.upenn.edu
Welcome! You are visiting the new eLearning platform for Penn Dental Medicine's online classroom. The portal will be your one-stop shop to register, join and track your continuing education courses and credits. If you have not already created an account, you will be required to register as a new user via PennPath in order to register for this lecture. How to get started »
Note: For alumni, faculty, students and staff who have a PennKey account, you will still need to create a PennPath account.