Don't Google Your Way to Malpractice
Speaker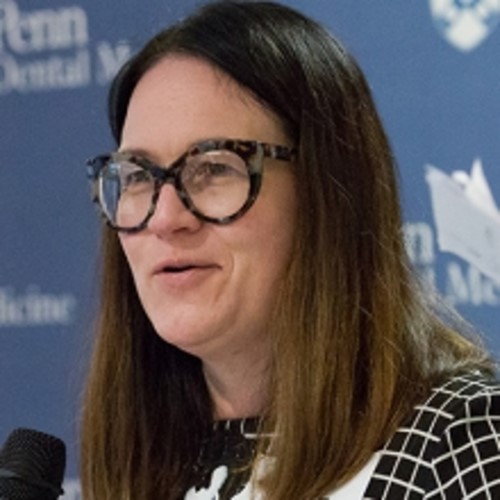 Laurel Graham, MLS is primarily responsible for the development and management of the dental library, teaching of evidence-based dentistry skills and application, in addition to her everyday role of bibliographic instigator. She incites proper citing, thoughtful application of study methodology, and systematic review of evidence.

Laurel's wide range of experience includes both operational and research expertise, including evidence-based dentistry research, teaching, and systematic reviews. She came to Penn from the American Academy of Pediatric Dentistry in Chicago, where she worked as Senior Evidence-based Dentistry Manager.

Laurel has co-authored Systematic Reviews specifically related to dental medicine. She earned her BA and MLS at the State University of New York, Buffalo.

Disclosure: Laurel has no relevant financial relationships to disclose.

Course Description
Understand how to systematically and quickly find freely available peer reviewed, evidence-based information to answer clinical questions - even faster than googling it! Most information found online is often incorrect, incomplete, or worst of all purposefully manipulated to serve an agenda that has nothing to do with the health of your patients. Most often it's aimed at making a profit at the expense of your reputation.
Educational Objectives
Search for evidence to answer a clinical question using PubMed's Clinical Queries;
Form their own subject heading search;
Find freely available peer reviewed publications;
Apply the publication filter to find evidence based on their clinical question;
Identify quality sources for finding information.
Contact
For information, please contact Penn Dental Medicine Continuing Dental Education at:
PDMContinuingEd@dental.upenn.edu
Welcome! You are visiting the new eLearning platform for Penn Dental Medicine's online classroom. The portal will be your one-stop shop to register, join and track your continuing education courses and credits. If you have not already created an account, you will be required to register as a new user via PennPath in order to register for this lecture. How to get started »
Note: For alumni, faculty, students and staff who have a PennKey account, you will still need to create a PennPath account.