Orthodontic Assisted Periodontal Treatment
Speaker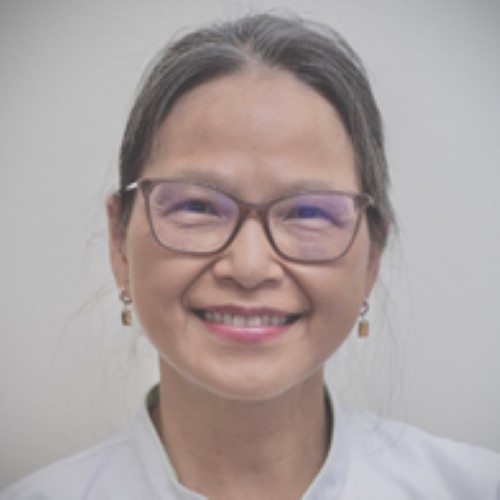 Graduated in Dental School of Taipei Medical College, Taipei, Taiwan, 1986
Graduated in School of Dental Medicine in University of Pennsylvania, Philadelphia, USA, 1991
Graduated in University of Ancona, Ancona, Italy, 1999
Certified in Periodontology, University of Pennsylvania, Philadelphia, USA, 1993
Certified in Orthodontics, University of Pennsylvania, Philadelphia, USA, 1994
Engaged in teaching in Orthodontics, University of Pennsylvania since 2000
Adjunctive Assistant Professor in Orthodontics, University of Pennsylvania, since 2004
Member of American Academy of Periodontology, American Association of Orthodontics.
Diplomat of American Board of Periodontology and American Board of Orthodontics
Private practice limited to orthodontics in Verona, Italy

Disclosure: Dr. Shui has no relevant financial relationships to report.
Course Description
Teeth move within the periodontium. The co-relationship between periodontology and orthodontics has never been that close as in modern dentistry. Recognizing different disciplines from both specialties, we can offer different treatment options to improve oral health. This presentation will address how orthodontic therapy can improve certain types of periodontal defects.
Educational Objectives
Recognize different types of periodontal problems that can be treated by orthodontic movements
Identify occlusal trauma and treatment regimens
Thinking process in treating multilated periodontal compromised cases

Contact
For information, please contact Penn Dental Medicine Continuing Dental Education at:
PDMContinuingEd@dental.upenn.edu
Welcome! You are visiting the new eLearning platform for Penn Dental Medicine's online classroom. The portal will be your one-stop shop to register, join and track your continuing education courses and credits. If you have not already created an account, you will be required to register as a new user via PennPath in order to register for this lecture. How to get started »
Note: For alumni, faculty, students and staff who have a PennKey account, you will still need to create a PennPath account.