Political Determinants of Oral Health
Speaker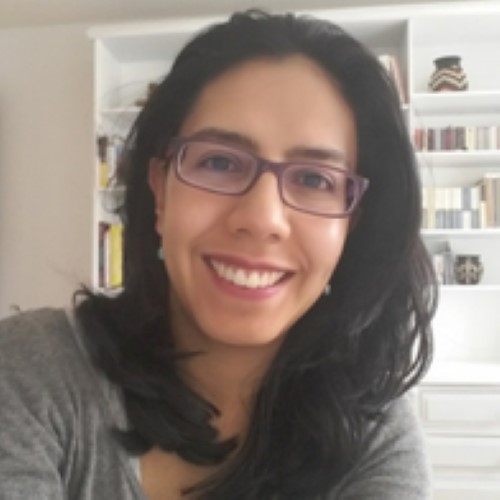 Carol Guarnizo-Herreño, DDS, MSc, PhD
Dr. Carol Guarnizo-Herreño is a Colombian public health dentist and researcher. Her research interests include socioeconomic inequalities in oral health, the influence of macro-level factors (related to the economic and political context) on population oral health, and the relationships between dental health and certain aspects of quality of life including psychosocial wellbeing, and work and schooling performance. She has been the recipient of scholarships from Fulbright, UCL and the Newton Fund. She has published various peer reviewed publications and book chapters, and has led grants funded by the Colombian government, University of Iowa and the Newton Fund/British Council. Currently, she works at the National University of Colombia where, in addition to teaching, she is responsible for supervising postgraduate students. Previous to her academic career, Carol worked at the Colombian National Institute of Health and the Secretariat of Health Bogota. Carol holds a BSc in Dentistry and an MSc in Public Health from the National University of Colombia and a PhD in Epidemiology and Public Health from UCL. Currently, Carol is the co-chair of the Lancet Commission on Oral Health.
Disclosure: Dr. Guarnizo-Herreño has no relevant financial relationships to disclose.
Course Description
This lecture will discuss the importance of the political determinants for the analysis of population health and patterns of inequalities, and the progress made in the oral health field. In addition, discuss what is missing and recommendations on how to move this topic forward.
Educational Objectives
Understanding of some theoretical and methodological approaches to analyse political determinants of population health and patterns of inequalities.
Understanding of what the evidence has shown so far in terms of political determinants of population oral health and inequalities.
Understanding of how the oral health research community can move forward this topic and inform appropriate policy development at global, national and local levels.
Contact
For information, please contact Penn Dental Medicine Continuing Dental Education at:
PDMContinuingEd@dental.upenn.edu
Welcome! You are visiting the new eLearning platform for Penn Dental Medicine's online classroom. The portal will be your one-stop shop to register, join and track your continuing education courses and credits. If you have not already created an account, you will be required to register as a new user via PennPath in order to register for this lecture. How to get started »
Note: For alumni, faculty, students and staff who have a PennKey account, you will still need to create a PennPath account.